Keeping your lawn looking great doesn't have to be a difficult task, If you want to get your lawn looking the way you've always wanted it, Call Mow It All Lawn Care Services.



Mow it All has the Expertise, knowledge, experience, and state of the art equipment to make and keep your lawn looking it's very best all season long. We offer a lot of variety of services to get your yard looking its best, with our experienced staff that is dedicated to maintaining your lawn all year.
Landscape Maintenance Service Naperville Illinois 60563
Mow It All Lawn Care gives you in depth Lawn Care Maintenance plans for multi home community developments as well as business and residential properties. With our seasoned and intelligent crews and managers we are able to provide great service to all of our clientele. We are very passionate about what we do and will strive to meet or go above all your desires to make sure your you have the top looking property possible.
Weekly Lawn Mowing and Maintenance Naperville Illinois
You Need a reputable and timely service, with high quality mowing equipment, correct blade height, and alternate cutting patterns. These are all key elements of Mow It All service. Weekly Lawn Mowing is the basis to ensure a precise cut and great looking yard. Trimming is included with each mow to give your lawn that neat and professional appearance.
Fertilization and Weed Control Programs Naperville Illinois 60563
For over15 years, Mow It All Lawn Care Services has been improving Naperville Illinois neighborhood's with yards and Homes that we are proud to stand behind with our high quality work. As your Naperville IL locally owned and operated landscaping care company, We take our responsibility to the area very seriously because we not only work here we live here. This dedication includes providing you the with finest quality service performed as environmentally responsible as possible by highly prepared and experienced lawn care experts. By using only the highest quality products and services, we will keep your lawn looking its very best all season long. Mow IT All offer's both commercial and residential lawn fertilizer and herbicide programs and a wide range of applications for the treatment of bugs, insects and diseases.
Tree and Shrub Care Naperville Illinois
At Mow It All we fully understand how important your trees and Shrub care program is and we can supply you many ways to keep all your trees and shrubs healthy by diagnosing the symptoms and managing everything from fugal diseases to insects. Mow It All offers several types of chemical applications to treat and care for tress and shrubs, deep root feeding, tree injections and foliar applications.
Mulching Naperville Illinois
Mulch, is not only taste full but it enhances the look of garden beds, as well as, it improves the overall condition and nutrition of the soil and plants. A good layer of mulch helps to conserves the moisture and insulates the soil,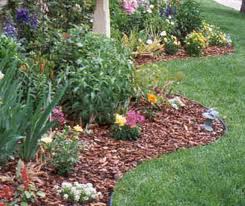 while keeping the ground cool in the summer and protects flowers and plants from the cold winter weather.
Mow It All Lawn Care uses the optimum mulch that is available for your landscape. We focus and stock and can get many different types of mulch: Cedar mulch, Hardwood mulch, as well as dyed red mulch.
Premium Mulch Delivery & Installation Naperville IL 60563
Mow It All Lawn Care Services supplies the best quality mulch in town and we deliver it and installed.
– Top Quality Hardwood Bark Mulch
– Accurate Measurements
– Fast Reliable Service
– Bed Edging trimming Available
– Call for Free Estimates
Brick Patios,Walkways and Retaining Walls Naperville Illinois
Mow It ALL Lawn Care Services provides installation of brick patio and retaining walls. Our experienced installation team will improve and beautify your garden, using only the highest quality materials such as paver bricks.
Shrub & Tree Trimming Naperville Illinois
Shrub and tree trimming are available for you at any time. We have experienced specialist the will individually shape hedges and shrubs, to meet each plant's specific need to help ensure proper and healthy growth
Mow It All has been maintaining Naperville and the Naperville area for over 15 years with lots of satisfied customers and one of the areas largest Lawn Care and Maintenance company's We are dedicated to being Naperville Illinois and it's surrounding areas the number 1 provider of lawn care, Lawn Maintenance, mulch, Brick, Hardscape and landscape needs.
Naperville Illinois Lawn Care Service