At Mow It All, we offer a free initial consultation for our professional lawn maintenance and landscape services.
Our services include:

Bush Trimming
Fertilization and Weed Control
Landscape Design and Installation
Lawn Renovation
Mulch and Sod Installation
Spring and Fall Cleanups
Vacation and One-Time Mows
Weekly Lawn Maintenance

Some additional services include:

Brick Paver Design
Installation for Patios
Walks and Retaining Walls
Clean and Refurbish Existing Patios
Driveways
Walkways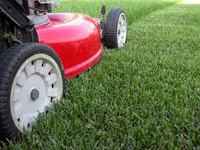 We provide additional savings for our clients through discounts for seniors, discounts for volume and promotions. Ask us about these savings. In addition to excellent services, we also offer competitive prices. We also offer maintenance packages, so that we can maintain the lawns and landscape of our clients regularly throughout the season. These packages can include such things as mowing, edging, mulching and gardening. We do offer garden equipment and supplies, mulch, soil, seed and grass. Contact us today about any of our lawn and landscaping services. We're here to help.
Call us at (630) 236-1885